Timm Ulrichs, wurde 1940 in Berlin geboren. Er lebt und arbeitet in Hannover, Münster und Berlin.
"With Concrete or Visual Poetry we can steal into language, break up its structure and present appropriated forms that show we are the masters of language. We can manipulate language in a positive sense; we can master it and work with it as we wish. We can take it apart; we can change the order of the letters and recognize in it anagrams: hidden meanings. By changing the order of the letters, I have, for example, turned the German word "Natur" ("nature") into "Unrat" ("rubbish") or vice versa. And when we invent or find such things, it illustrates the supremacy of the mind more so than when we painstakingly create a narrative."
Timm Ulrichs in "Konkrete Poesie – Von Buchstaben, Lauten und Wörtern," broadcast by SWR 2, April 12, 2012.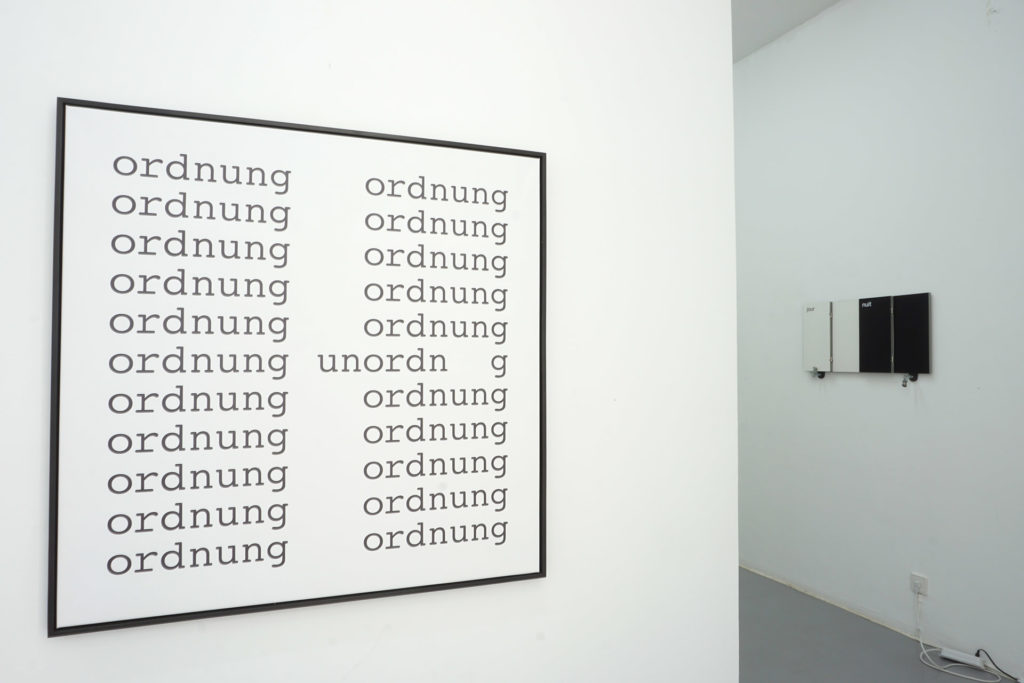 pdf exhibition brochure "In Touch with Light" - 2023
pdf exhibition brochure "AM ANFANG WAR DAS WORT AM." - 2018
pdf exhibition brochure "IKARUS – DER ZWEITE VERSUCH" - 2016
pdf catalog "Faltwelten - It's all in the Fold" - 2012