Bill Thompson was born in 1957 in Ipswich, MA, USA. He lives and works in Tiverton, RI, USA.
In recent years, Thompson has shifted away from his practice of working in series to one that approaches each new sculpture as a unique entity. This yields more creative freedom, fewer design constraints, and some pleasant surprises. Additionally, this approach better reflects the reality of an artwork's ultimate identity and destination, which is most likely to be as a solitary piece within a group collection. Thompson believes that a work of art should be self-sufficient – able to project its message in any context, and without need for explanation.
Thompson's process begins with extensive preliminary drawings, which are then transposed into full-scale templates. With the templates as guides, he carves large polyurethane blocks with the aid of a grinder, various sanders, and finally by hand. After the sculpting phase, up to 20 coats of automotive urethane are applied using a spray system.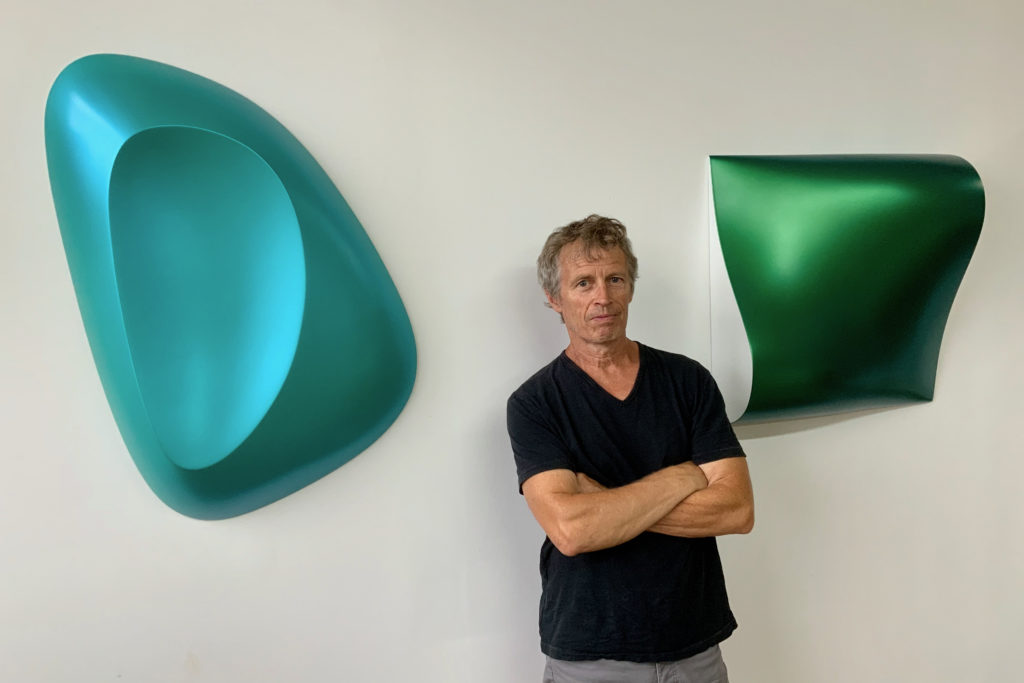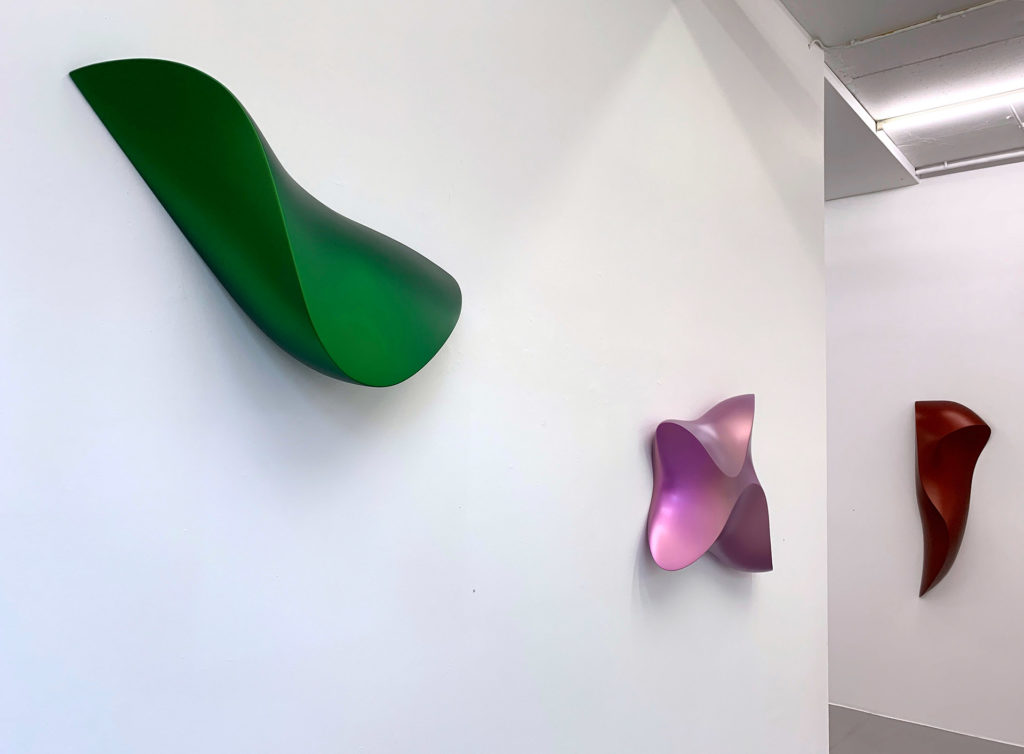 pdf exhibition brochure "What's out there?" – 2023
pdf exhibition brochure "Fluoridescent" - 2020
pdf exhibition brochure "wie weiss ist wissen die weisen" - 2019
pdf exhibition brochure "After Image" - 2017
pdf exhibition catalog "Fifty Shades of Red" - 2016
pdf exhibition brochure "KUNSTSTOFF" - 2015
pdf exhibition brochure "WORKS ON & WITH PAPER" - 2015
pdf exhibition brochure "Object Painting - Painting Object" - 2014
pdf brochure "the solo project", Basel - 2013
pdf exhibition brochure "vis-à-vis" - 2012
pdf catalog Bill Thompson - 2012