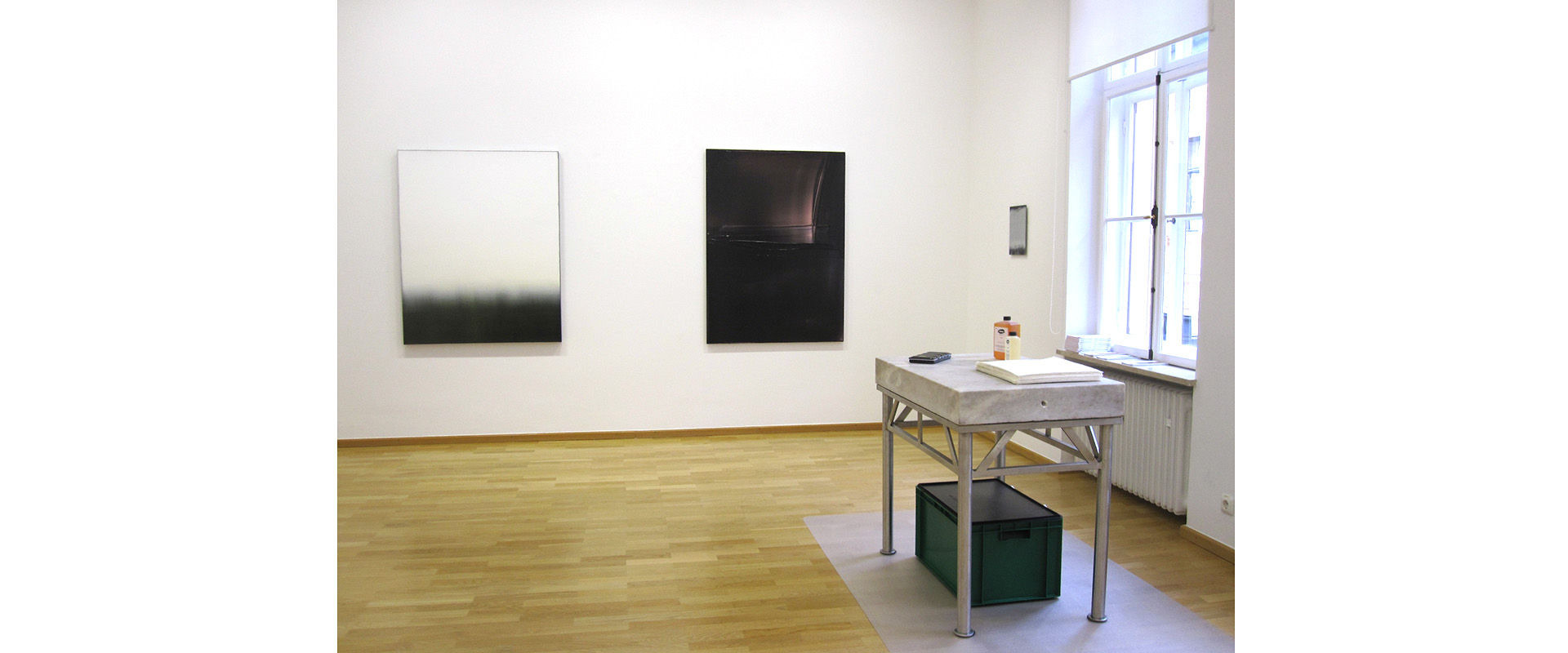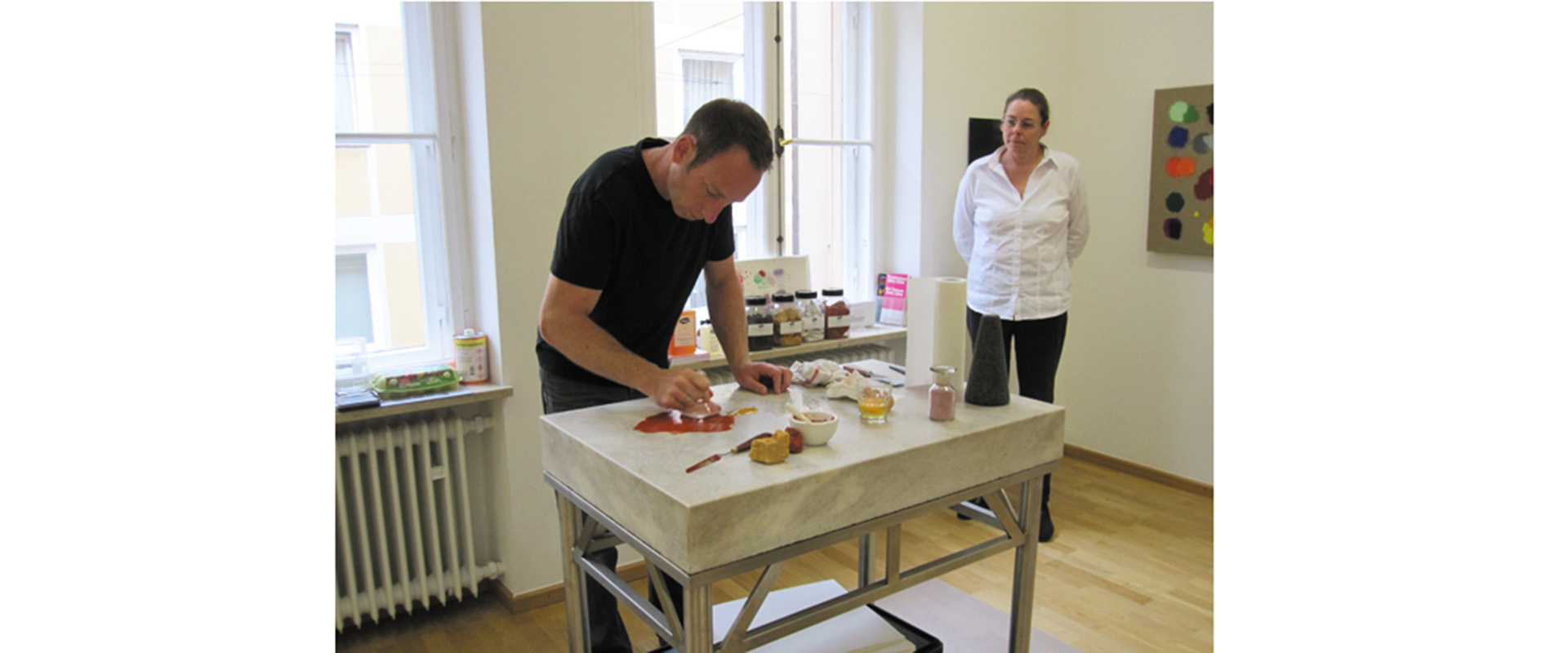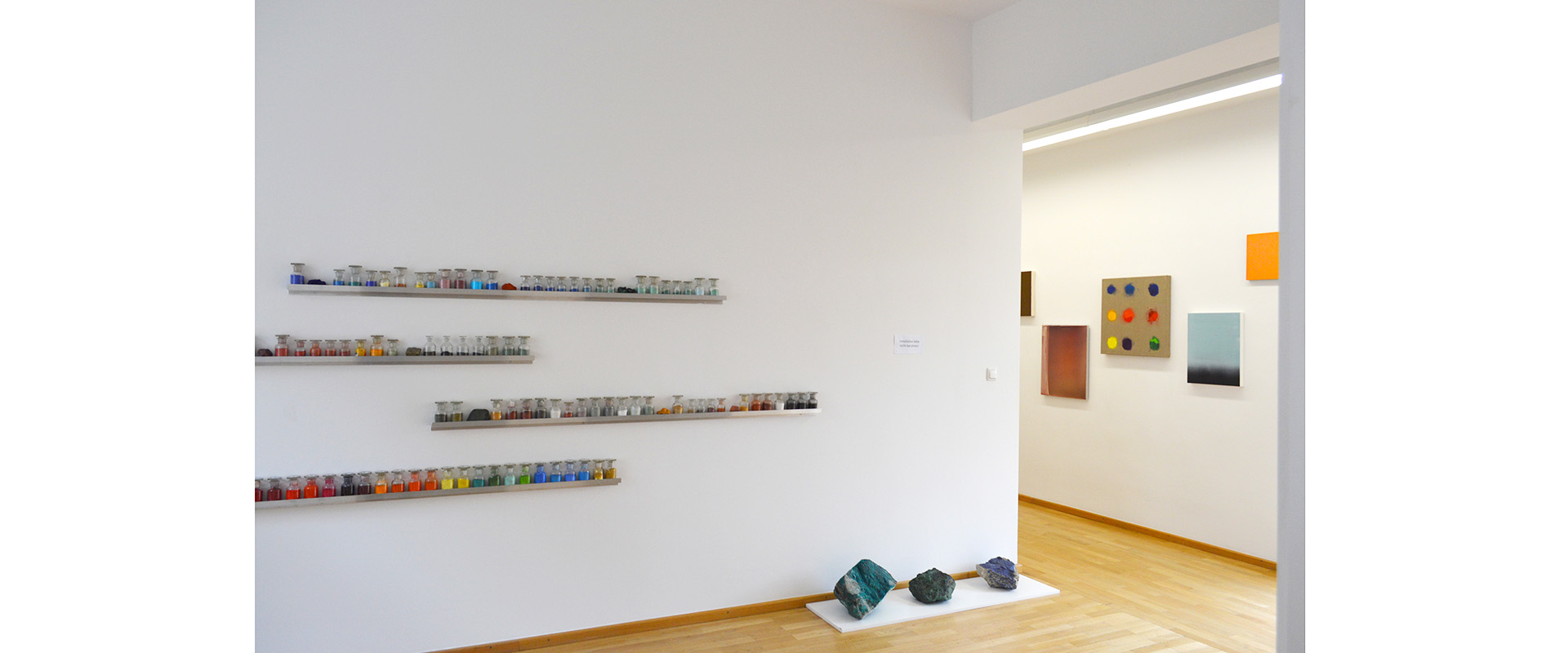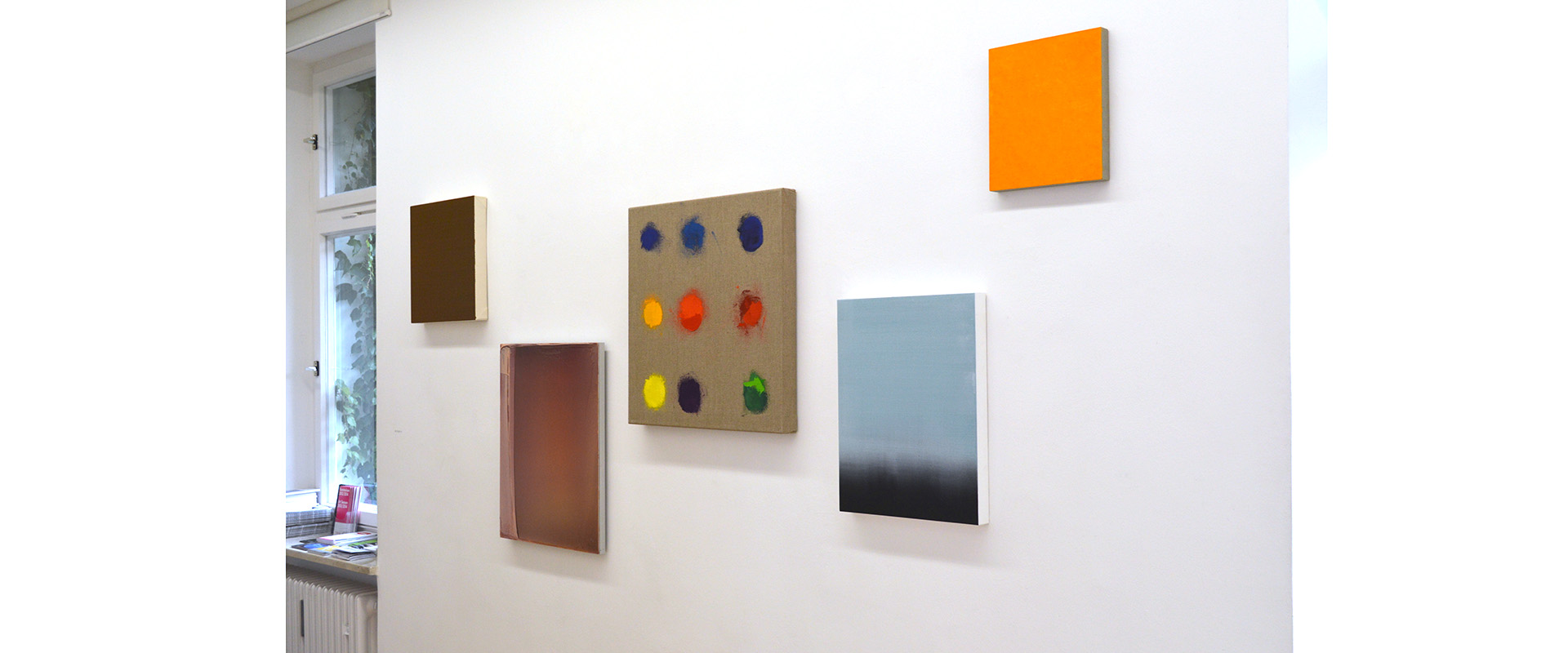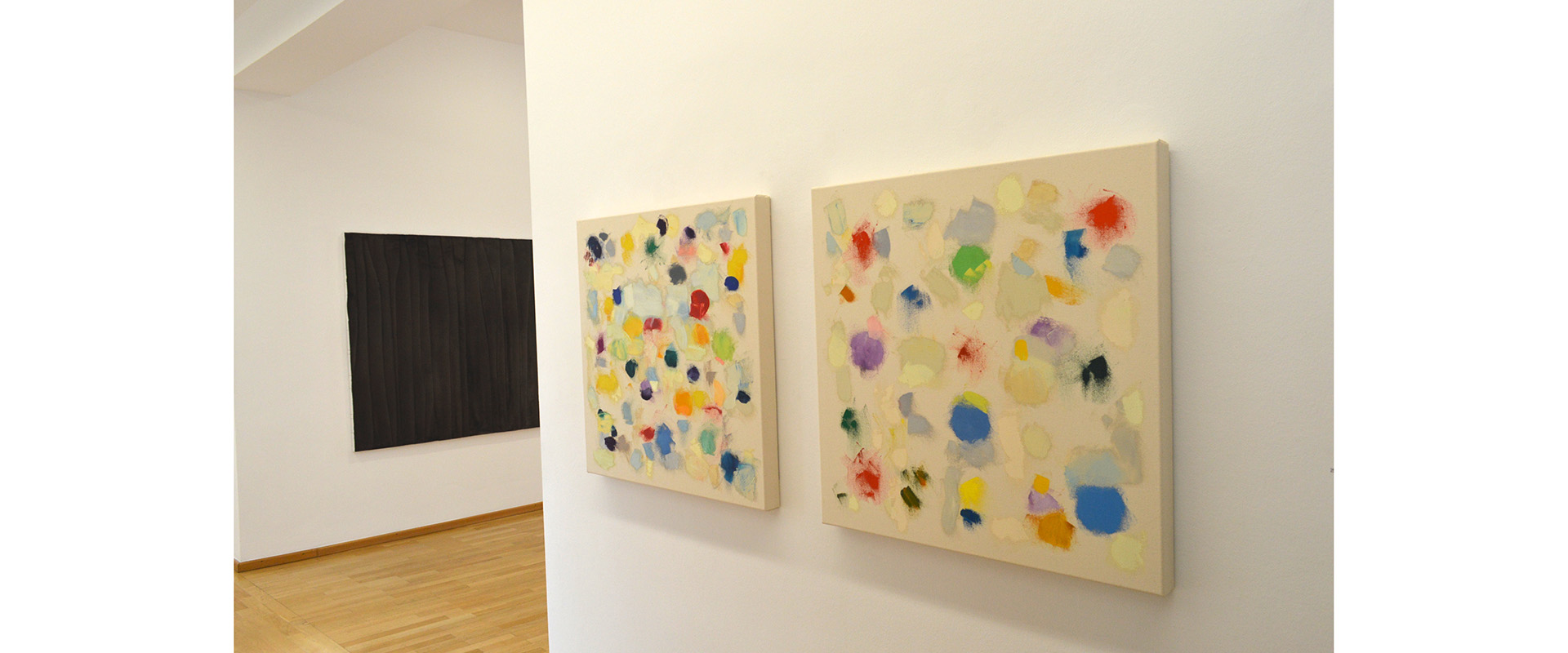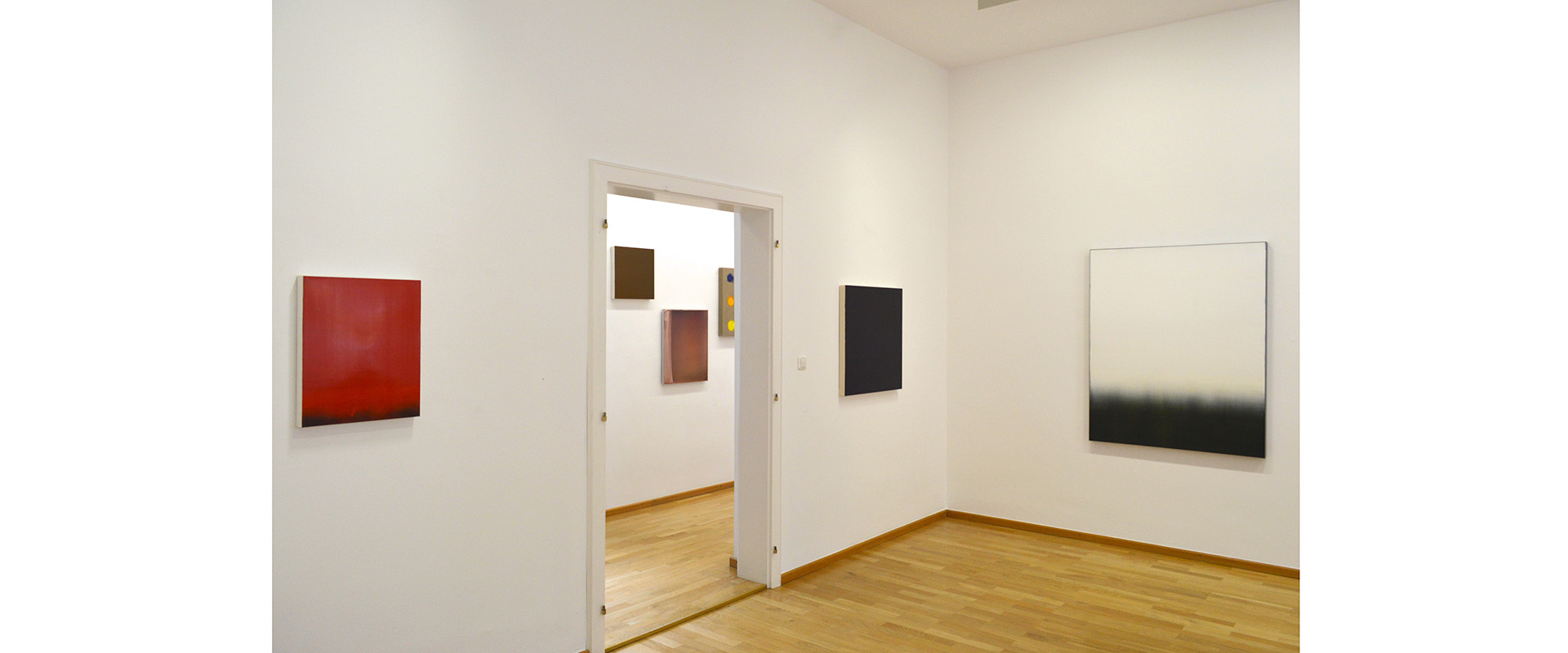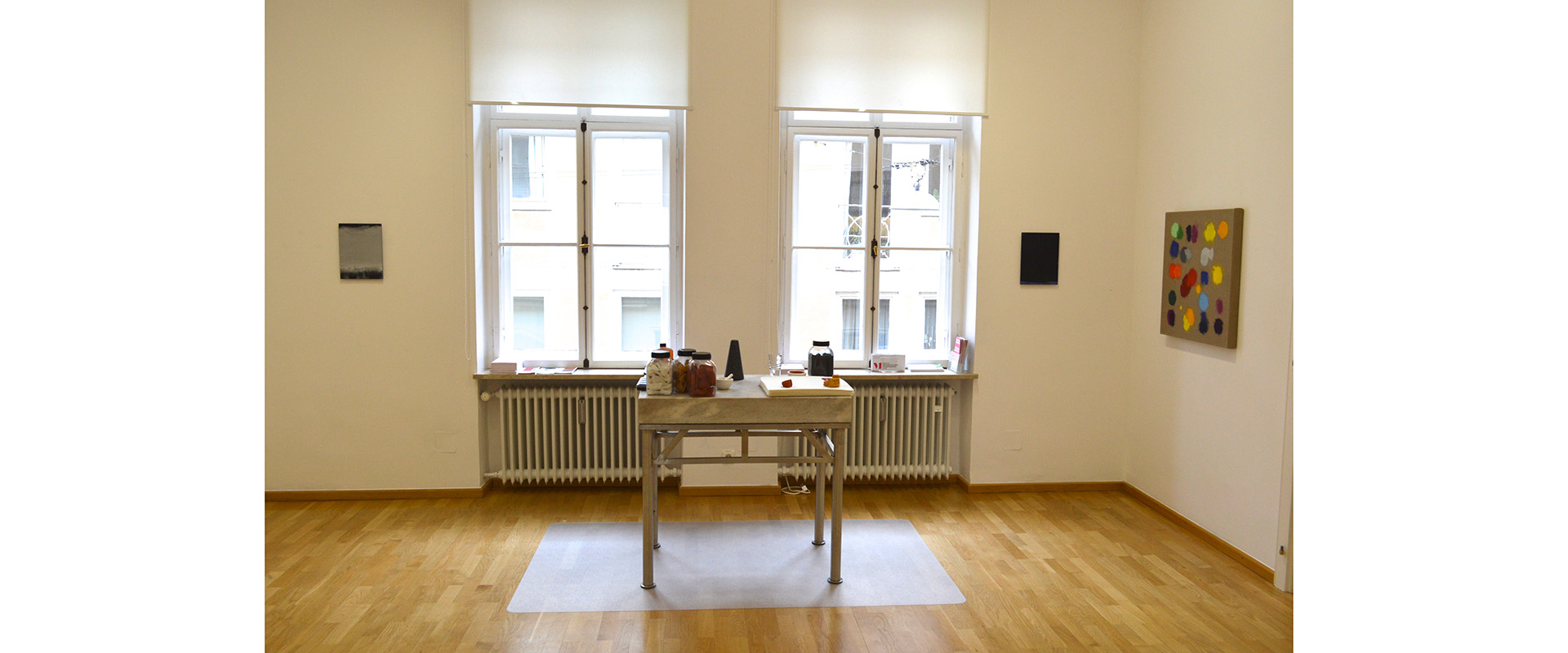 Ausstellungsansicht "Lapislazuli & Purpur. How Color Came to Us", Galerie Renate Bender 2013
Ausstellungsansicht "Lapislazuli & Purpur. How Color Came to Us", Galerie Renate Bender 2013
Ausstellungsansicht "Lapislazuli & Purpur. How Color Came to Us", Galerie Renate Bender 2013
Ausstellungsansicht "Lapislazuli & Purpur. How Color Came to Us", Galerie Renate Bender 2013
Ausstellungsansicht "Lapislazuli & Purpur. How Color Came to Us", Galerie Renate Bender 2013
Ausstellungsansicht "Lapislazuli & Purpur. How Color Came to Us", Galerie Renate Bender 2013
Ausstellungsansicht "Lapislazuli & Purpur. How Color Came to Us", Galerie Renate Bender 2013
Ausstellungsansicht "Lapislazuli & Purpur. How Color Came to Us", Galerie Renate Bender 2013
Lapislazuli & Purpur
How Color Came to Us
# Thematic Exhibition #
Alfonso Fratteggiani Bianchi
Bim Koehler
Maria Lalić
Matt McClune
Jerry Zeniuk
Dr. Kremer "shows color" in discourse with five contemporary artists at Galerie Renate Bender.
Exhibition from September 13th to October 26th, 2013
The pigment is the starting point of almost all forms of expression in the visual arts since man once began to paint. Lapis lazuli and purple are just two of the best-known - and most valuable - pigments, which, along with other historical and modern pigments, are produced by Kremer Pigmente GmbH & Co. KG. At the start of the Open Art season, in cooperation with Kremer Pigmente, we will show how and from what color is created, and what a wide variety of uses the pigment has today in international contemporary art: Maria Lalić explores its origins and history in her conceptual cycle of works "History Paintings." Bim Koehler uses it to create completely individual colors for each individual panel of his "Stripe Paintings." Alfonso Fratteggiani Bianchi rubs the pigment pure into the sandstone; Jerry Zeniuk uses it primarily for his delicate watercolors or mixes it with oil for his canvas paintings; Matt McClune, on the other hand, uses acrylic binders and then applies the paint in transparent layers to anodized aluminum or even other supports such as plastic films.
PRESS:
BLOG POST: Dr. Kremer shows color in Renate Bender gallery #Blogparade #KulturEr