Helmut Dirnaichner was born in 1942 in Kolbermoor, Bavaria. He lives and works in Munich, Germany and Milan, Italy.
With his fragile works of ground earth, stones, minerals and cellulose, Helmut Dirnaichner occupies a unique position in contemporary art. The artist describes himself as the poetic "creator" of his art.
Since 1982 Dirnaichner has been working with stones and semi-precious jewels like azurite, malachite and lapis lazuli, materials which can be traced back to the beginnings of painting. These stones, he discovered, provide him with a natural color palette. At the beginning of his creative process, he crushes and grinds the stones until granules are formed. This mineral substance is combined with cellulose without using any binding agents. It interfuses with the resulting fragile pictorial body, thereby rendering a richly varied surface structure. These structures have a different effect depending on the position of the viewer and the ambient light, lending them a unique depth and tranquillity. In this way, as Dirnaichner himself has commented, the artist enters into a dialogue with the stones.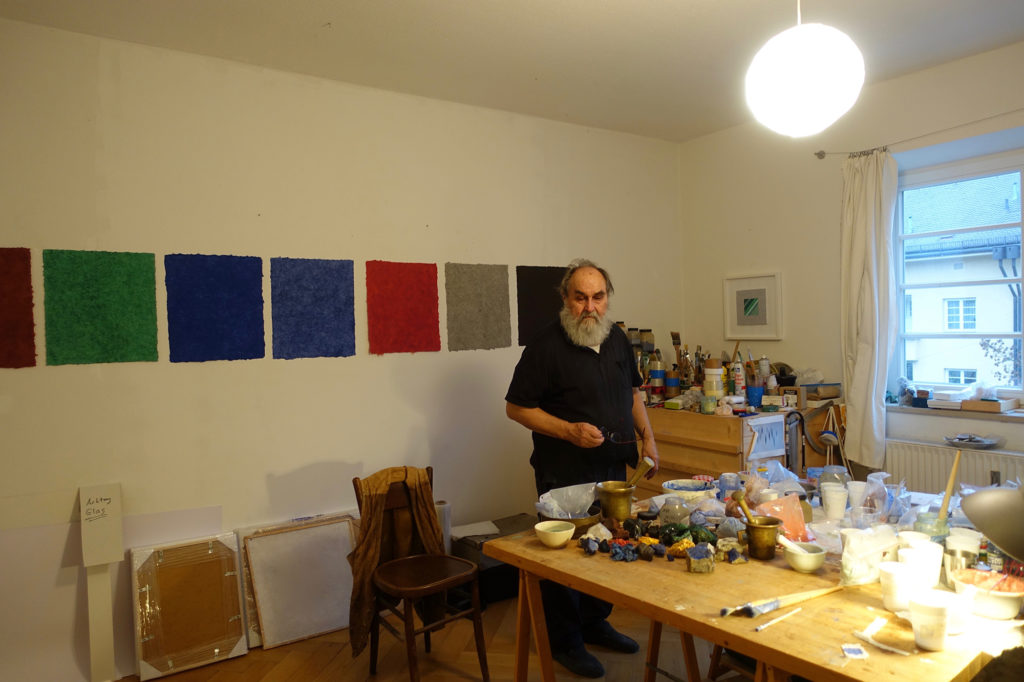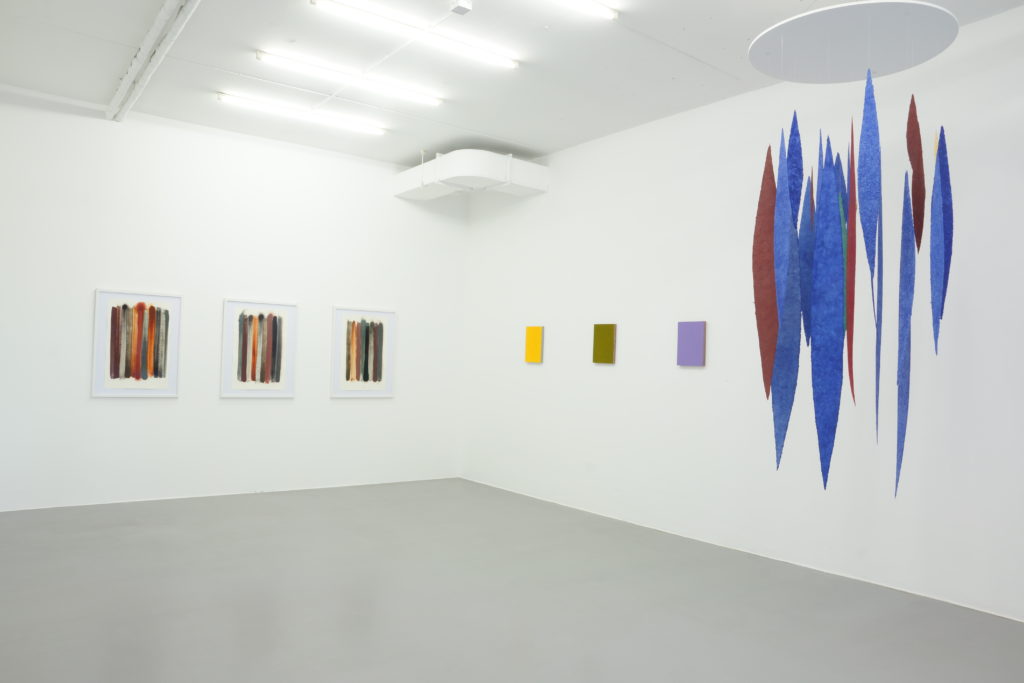 pdf exhibition catalog "The Sensuality of Color", 2022
pdf exhibition catalog "Black is Beautiful", 2021
pdf exhibition catalog "Erde, Stein, Pigment. Alfonso Fratteggiani Bianchi - Helmut Dirnaichner", - 2019
pdf exhibition brochure "Erde, Stein, Pigment" - 2019
pdf exhibition brochure "wie weiss ist wissen die weisen" - 2019
pdf exhibition catalog "Fifty Shades of Red" - 2016
pdf exhibition brochure "WORKS ON & WITH PAPER" - 2015