Alfonso Fratteggiani Bianchi was born in 1952 in Pieve Caina, Italy. He lives and works in the province of Perugia, Italy.
In his paintings Alfonso Fratteggiani Bianchi limits himself to the pure application of pigments. He rubs the pigment by hand into sandstone, "pietra serena", without using a binder until a certain degree of saturation is achieved. The "powdery" character of the pure pigment and the resulting velvety surface make the colors appear luminous. This is a unique approach that no other contemporary artist of monochromatic painting uses. When asked how he is able to affix the pure pigment to the stone, Fratteggiani only shakes his head and laughs: "How does the moon stay in the sky without glue?..."
Whether gravity or magic is at play, the viewer is simply cast under a spell by the vibrating and brilliant color brought forth by the pure pigment on the sandstone: the deepest red, brilliant ultramarine, pulsating green... The color is so intense it seems as if the pigment were scattering its own light.
For the first time we show in Munich new elliptical wall pieces and free standing cubic sculptures, which since two years enrich his artistic oeuvre.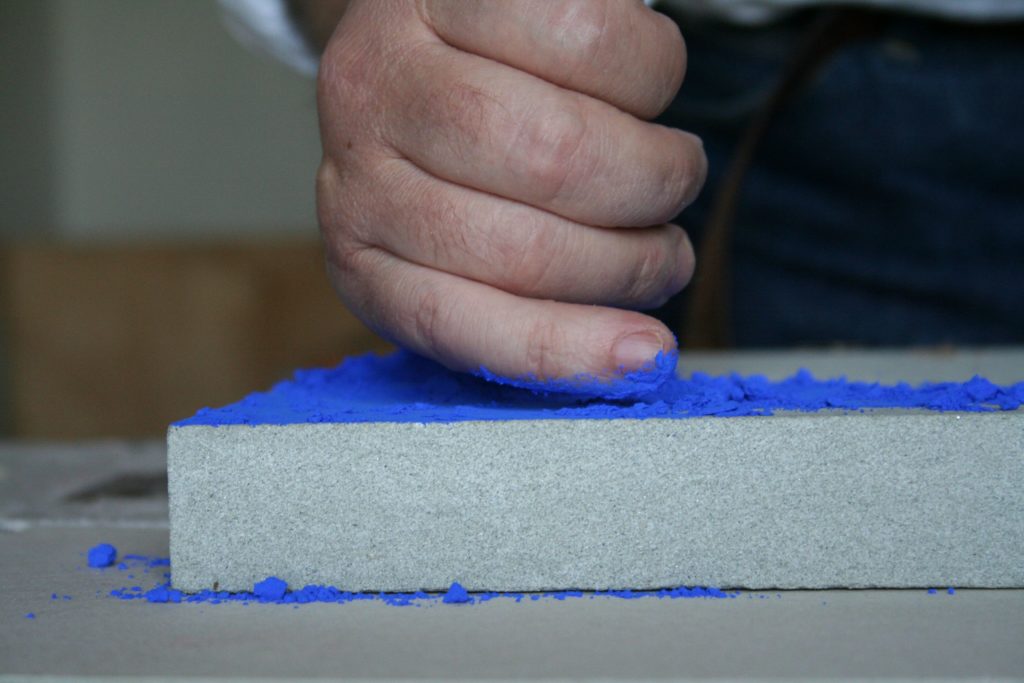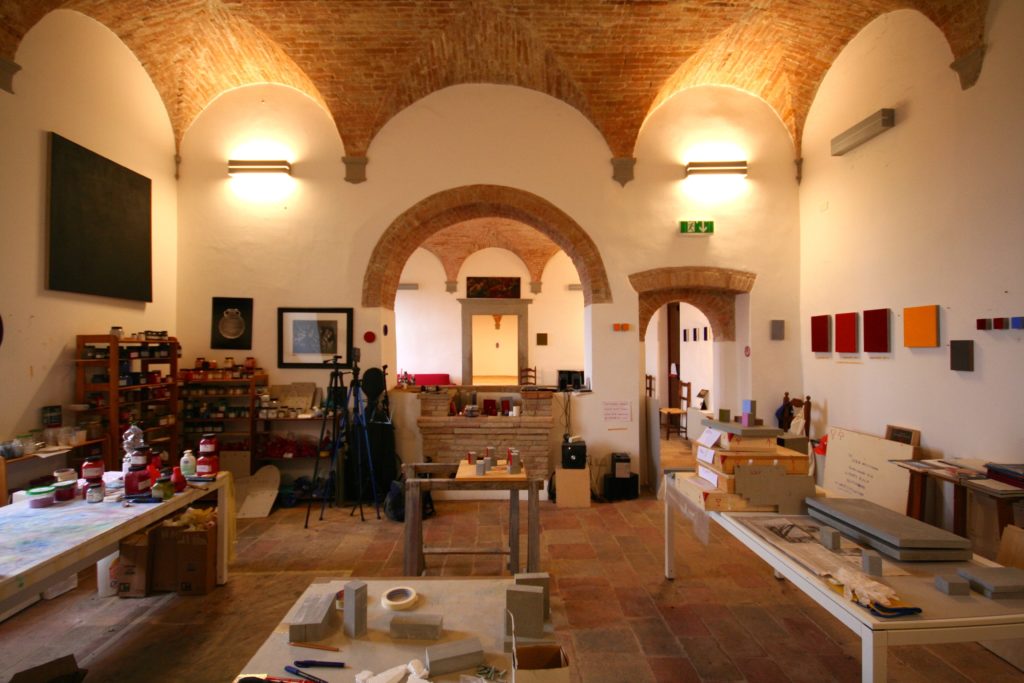 pdf exhibition catalog "Black is Beautiful", 2021
pdf exhibition catalog "Erde, Stein, Pigment. Alfonso Fratteggiani Bianchi - Helmut Dirnaichner", - 2019
pdf exhibition brochure "Erde, Stein, Pigment" - 2019
pdf exhibition brochure "wie weiss ist wissen die weisen" - 2019
pdf exhibition catalog "Fifty Shades of Red" - 2016
pdf exhibition brochure "Pure" - Alfonso Fratteggiani-Bianchi
pdf exhibition catalog "Pure" - Alfonso Fratteggiani-Bianchi