Robert Sagerman Ph. D. was born in 1966 in Bayside, NJ, USA. He works in New Jersey, USA.
With his "color bodies" Sagerman has created a new approach in monochrome painting. It is only on closer inspection of his works that one sees that the colored dabs of pure oil paint, mixed by the artist himself, are actually a layering of thousands of "marks" – meticulously applied with a palette-knife to the canvas – that invite the viewer to lose himself in their depths. Although similar approaches to painting are alluded to in Sagerman's work, the artist has actually taken on a completely different task that is more conceptual in nature. He documents his work from the very first step of mixing the colors to the application of the oil dabs.
In the artist's most recent group of works, a marked shift in Sagerman's paint application is immediately apparent. One can trace this change back to Sagerman's preparatory work toward his doctoral thesis in Jewish mysticism. In Michelangelo's painting of the Sistine Chapel ceiling, Sagerman detected an intentional correspondence between the themes present in the nine central scenes and the Jewish mystical sequence of divine echelons, or "sefirot". In particular, the significations and composition of the "Separation of Light from Darkness" has continued to enthrall him. And it is the "movement" in this composition that now characterizes Sagerman's oeuvre.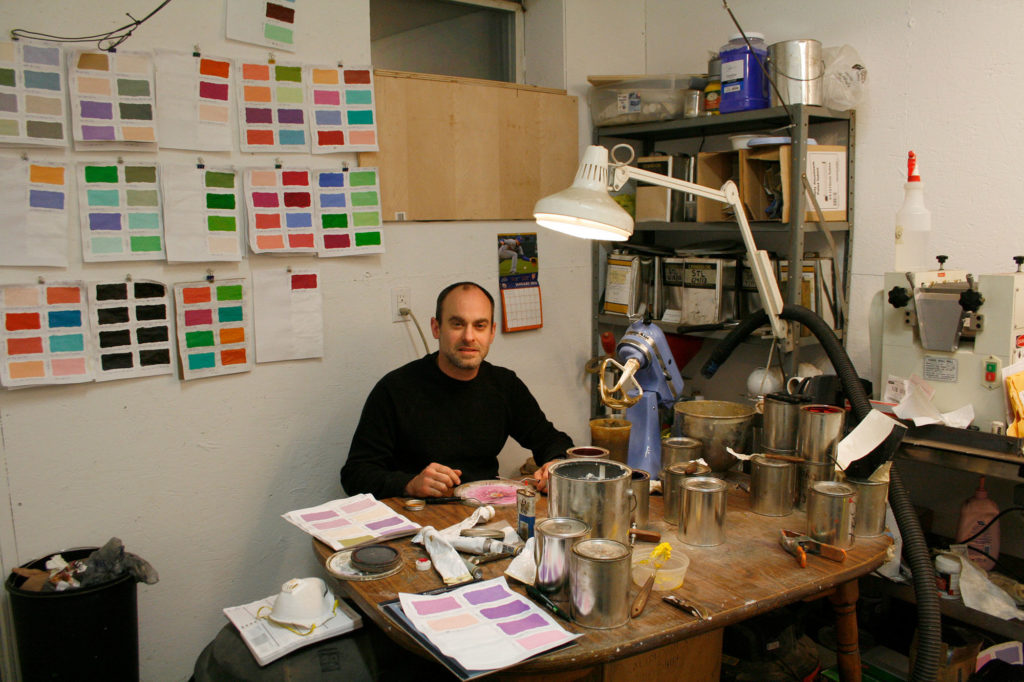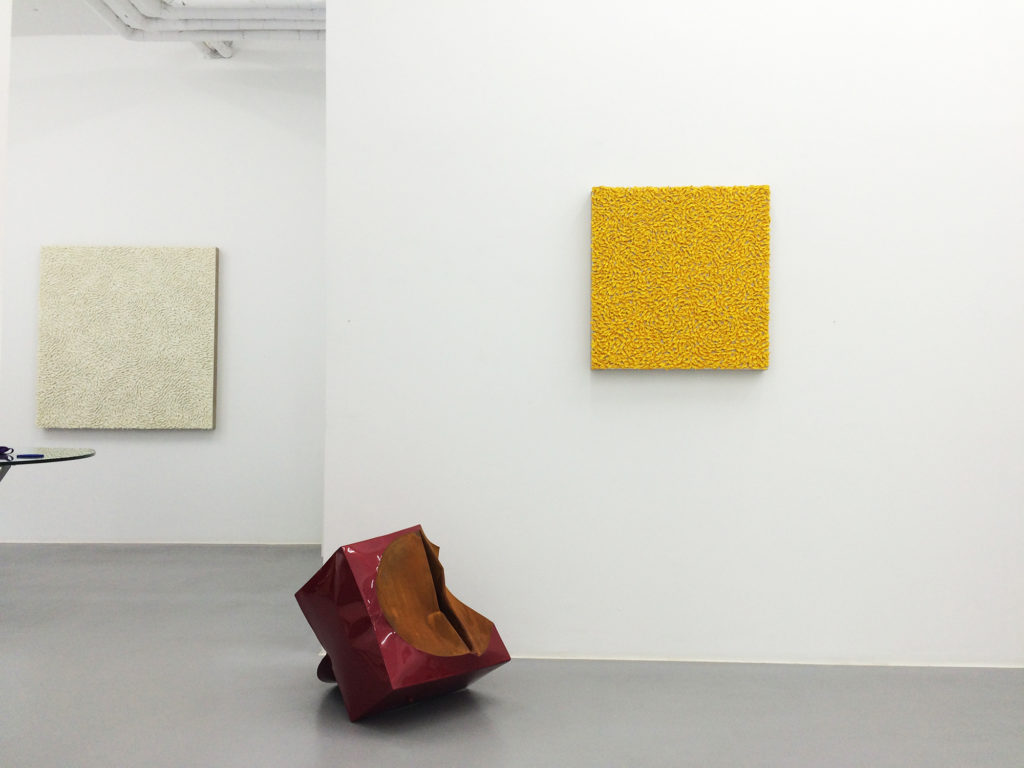 pdf biography print version (196,28 KB)
pdf exhibition catalog "Black is Beautiful" - 2021 (1.503,19 KB)
pdf exhibition brochure "wie weiss ist wissen die weisen" - 2019 (679,15 KB)
pdf exhibition brochure "sensualminimalphysical", - 2017 (1.268,64 KB)
pdf exhibition catalog "Fifty Shades of Red" - 2016 (741,35 KB)
pdf exhibition brochure "Mostly Monochrome", - 2015 (663,50 KB)
pdf exhibition brochure "Black & White II" - 2015 (432,89 KB)
pdf catalog Robert Sagerman - 2014 (3.417,47 KB)
pdf exhibition brochure "Object Painting - Painting Object", - 2014 (1.257,03 KB)