Reinhard Wöllmer was born in 1957 in Nuremberg, Germany. He lives and works in Nuremberg.
Coloring, shaping, cutting and "spatializing" are the artistic processes Reinhard Wöllmer uses to create his paper objects. The systematic elements are always counterbalanced by the emphasis on the haptic. In his most recent work he uses hand-made papers that are layered in such a way that what lies behind is partially visible. Depending on the intensity and direction of light falling on the work, a subtle play of fascinating reflections arises.
The round paper objects are made from colored paper maché, which, contrary to the common notion of dealing with paper, is sculpted. The artist, like a blacksmith working on an anvil, drives the paper, which has been rolled into disks, mainly with a hammer to create convex-concave shapes.
Für den Betrachter ergibt sich daraus die Annäherung in unterschiedlichen Schritten. Das Systematische in Wöllmers Bildern wird ausbalanciert durch eine Betonung des Haptischen, des Handschriftlichen, das geometrische Formen umspielt und zitiert, aber größten Wert auf die Individualität des einzelnen Motivs/Segments legt.
Bei Wöllmers jüngsten Arbeiten wird das Spiel mit Farbe und Licht anders geführt. Hier setzt er Büttenpapiere ein, die hintereinander geschichtet sind und so Einblicke in das Dahinter ermöglichen. Ein Spiel mit aufgebrachten Farbflächen und deren Reflektionen schafft reizvolle Reflektionen. Je nach Menge und Richtung des Lichteinfalles entsteht ein subtiles Spiel räumlicher Schichtungen.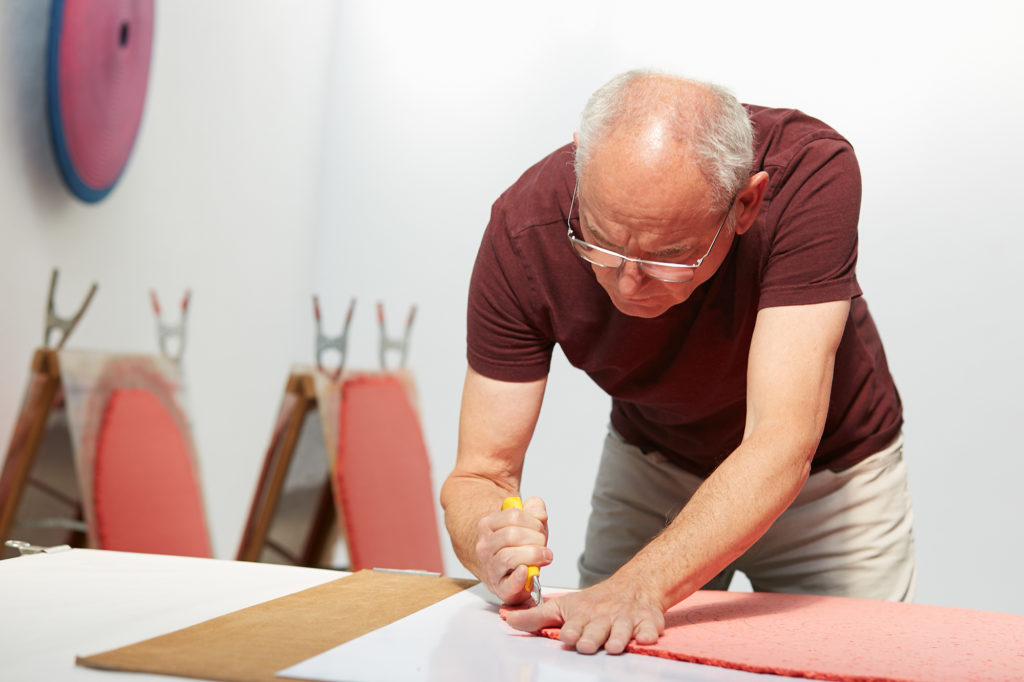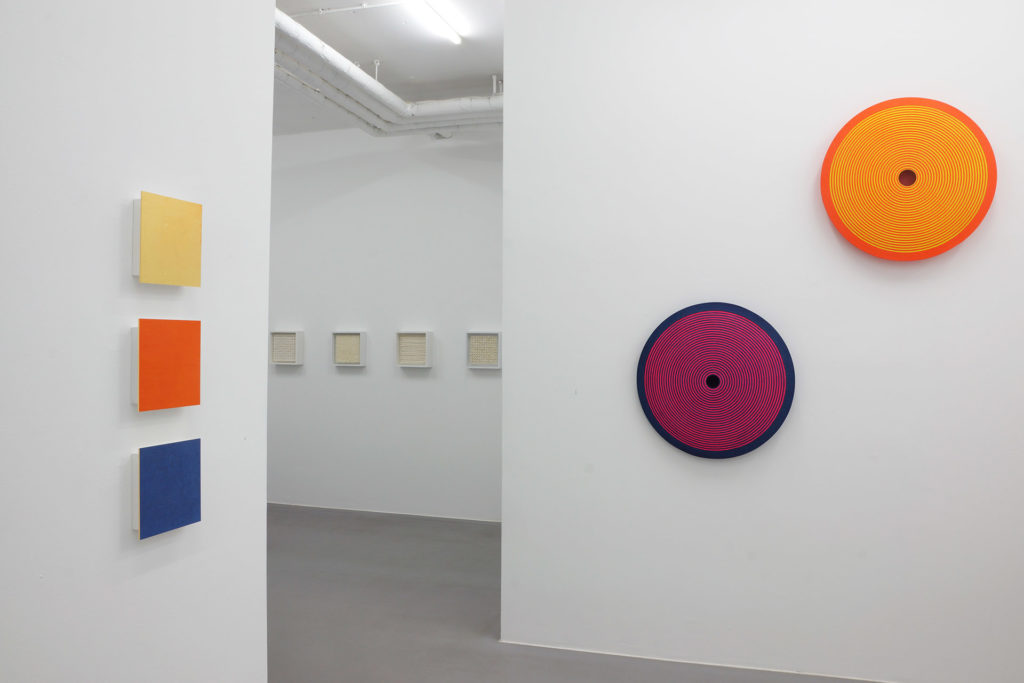 pdf biography print version (51,31 KB)
pdf exhibition brochure "Papierwelten 3.0" - 2019 (636,31 KB)
pdf exhibition brochure "WORKS ON & WITH PAPER" - 2015 (675,89 KB)
pdf exhibition brochure "Papierwelten II" - "World of Paper II" - 2013 (558,70 KB)